Nostalgia has caught up with modern marketing:
Over the last years, with the steep increase in casual gaming, heavily enforced through mobile and tablet technology diffusion, companies have started to increase marketing spending on contextual marketing. One of the most valuable contextual marketing instruments, which however still struggles to find its way into many industries is advergaming.
At marketing conventions and conferences, many marketers seem to treat advergaming as a new concept, but fail to acknowledge the early work from marketers at McDonalds or at Coca-Cola in 1980 and 1983 respectively to create the first company sponsored game and the first advergame ever.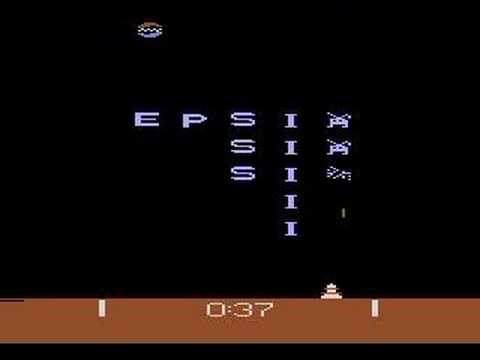 Over the years, with increasing computing power, Commodore has further been a platform or early advergames, such as Painterboy in 1986 which lead players to paint a house for a Finnish paint company called Tikkurila.
Modern home and mobile computing enabled new immersive customer experiences:
Years later, Volkswagen, RedBull, General Mills or Frito-Lay (a PepsiCo. division) have come out with advergames based on visually stunning graphics or a very intense customer experience. Success rates speak for selected forms of advertising; Volkswagen has generated over 5 million visitors to its GTI project with players being on the site for an average of 8 minutes. Frito-Lay's hotel626, a Dorito revival of 2 flavors has even elevated this number to 13 minutes on average per player. No other form of advertising allows a more intense customer immersion. Granted, production costs for these advergames are likely to exceed a basic CPC campaign but visitor numbers and duration times suggest a much lower cost on a customer level.
How much messaging is however healthy and sustainable in advergames?
To me, this is the key question to be answered and reflected upon. Pumping out an advergame is a relatively easy task with enough budget and thus advertising and coding partners to come up with experience rich or graphically rich games to spend (or "waste") a few minutes with.
But marketers have to think about how deep their advertising message will be engrained into the game. One option is of course to sponsor a game as premiered by McDonalds in 1980. Hotel626 from Frito-Lay followed this early trend with a very subtle message placement for its more adult target group. Another option is to create a full-blown product and messaging centric game such as Honey Defender by General Mills or the GTI project by Volkswagen.
2 factors seem to stand out to decide upon level advertising message placement to the consumer:
1) Contextually translatable brand or product attributes
2) Advertising aversion of the target group
The first one determines how subtle and contextually meaningful brand attributes can be transformed into the gaming experience. The GTI Project for example did a great job utilizing Volkswagen notion of German engineering, paired with the nostalgic racing character of the Golf GTI to create its miniature racer. Looking at Volkswagen's most likely target groups, prior Golf or GTI owners and thus brand affiliates, the message aversion of the target group can be likely considered as being low (in relation to the chosen medium). In contrast, how many adults would have played a Dorito game for 13 minutes in which you chase Doritos or create Doritos? Most likely not that many as contextual attribute translation and advertising aversion would have shown an inverse relation. General Mills Honey Defender however is faced with similar translation issues as the Dorito brand, despite it having a slightly easier stand to translate to honey and bees. The main point of contrast is however the target group and thus the target group's message aversion. General Mills targets mainly kids with its game; who granted are not going to buy the sugary cereal but most likely nag their parents during the next shopping trip to get a new box to unlock in-game specials.
Below a first go to cluster some examples into a likely grid.