I am currently staggered to see how B2B`s continue to find excuses on why not to change the status quo of their brand communication. Is B2B really that different from it`s more flashy but shadow throwing B2C brother? I don´t think so. B2B`s and B2C`s have one thing in common and that is a human being on at least one end of the table. In the case of most B2C`s, brands have evolved into personalities while a lot of B2B`s still hide behind datasheets and the fear of risk. But as the saying goes, no risk – no reward.
With that, I am particularly amazed to see how "Deadpool" (a 20th Century Fox production) manages, as a movie, to establish a personalised brand that not only grows on its trailer release closer to the red carpet date but a brand that capitalises on many Realtime Marketing (RTM) opportunities, such as the Australia Day message posted on (no, not TV…) YouTube. Almost any brand – no! Any brand – could have jumped on the Australia Day train to get a little free riding brand exposure and collect awesome brand interaction data (just saying) along the way. The same applies to the Deadpool clips about testicular / breast cancer. Morally, one could of course argue if the free riding on this topic to outreach to new potential cinema patrons is too far stretched to support, yet on the other hand, one could also argue about the goodwill of a brand with a strong voice to support these initiatives in cool way – the Deadpool way.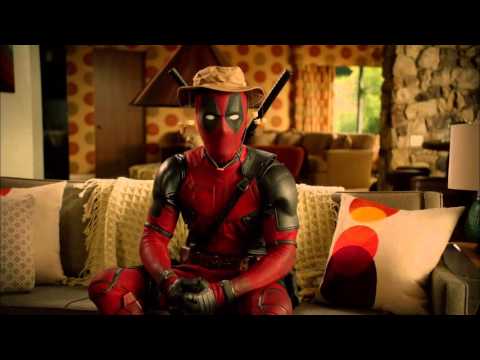 Anyway, I believe that every B2B could have easily jumped on similar opportunities to build a voice that is worth listening too and one that doesn`t put your audience to sleep. Maybe not full Deadpool mode but the Australia Day or many other RTM opportunities lend themselves beautifully to associate your brand with outreach worthy topics to attract new fans, followers and eventually customers.
To add to this; the success in this example did set in. It`s the highest grossing R rated movie during its opening day (+ 40 M USD). Taking risks, at is turns out, can pay off. Deadpool box office record
To end this post – Deadpool is smart – be like Deadpool!